AS we all know, that this time apple is trying to bring OLED display with iPhone 8 which is missing in iPhone 7 (as it comes with conventional LCD). As its competitors like Galaxy S7, Pixel 2 are also trying to use OLED display or super AMOLED display due to that Apple may incorporate new OLED panel in upcoming iPhone. As due to that people expected more from iPhone and eagerly waiting to get their hands on most beautiful smartphone on this planet.
See: Apple iPhone 8 biggest Upgrades in 2017
In recent rumours Apple is once again in news and this time its looks more promising. Apple is working on to get new Flexible LCD panel or something amazing (eg. OLED) for its iPhone 8 flagship. The full HD flexible display are set to hit the market in near future. As per rumours iPhone 8 or iPhone X can have it. The iPhone 8 release date is expected to be in September 2017 and its going to be first smartphone to have flexible display. So this time peoples expecting more and apple is also trying to make there fans more smart and advanced form there competitors device.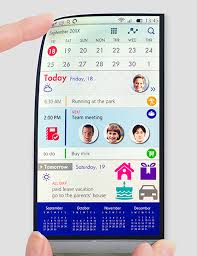 Apple iPhone 8 Display: OLED or Flexible LCD ?
Yes!! It will come with OLED Display
Well we all know that OLED displays are far better than conventional IPS LCD's. From past few times we are getting rumours that Apple is trying to implement AMOLED displays to their flagship phones as AMOLED has far better features and performance as compare to LCD. This year Apple is rumoured to launch iPhone 7 Flagship which is expected to release in Q3, 2016. In early leaks of iPhone 7 we have seen massive specs and features but missing OLED display which is prime need of customers. If we look on their competitors Samsung has launched their flagship with SUPER AMOLED display which gives then an upper hand over iPhone's. This year, Apple is rumoured to release more than what we have expected earlier. We are going to see iPhone SE and iPhone 7 smartphone this year.
As per reports AMOLED display's are much better than LCD, some of major Pros are as:
It offers greater contrast, means large pixels and better screen resolution.
Helps to make thinner smartphone as it's less bulkier.
High performance as it takes very less power to operate.
High response time.
iPhone 8 will have All-Glass Sandwich Design
Jan 2nd Week, 2017 Rumour: As we are heading towards the MWC 2017, iPhone 8 rumours have gone to next level. Now reports are coming that Apple may use all-glass design with stainless steel framework packed inside. Now, we think this is something interesting from Apple where people are expecting OLED or AMOLED panel. The next iPhone 8 with all-glassy design will be prettiest smartphone ever and we are waiting for that.
Now the question arises: When will Apple have OLED's in iPhone?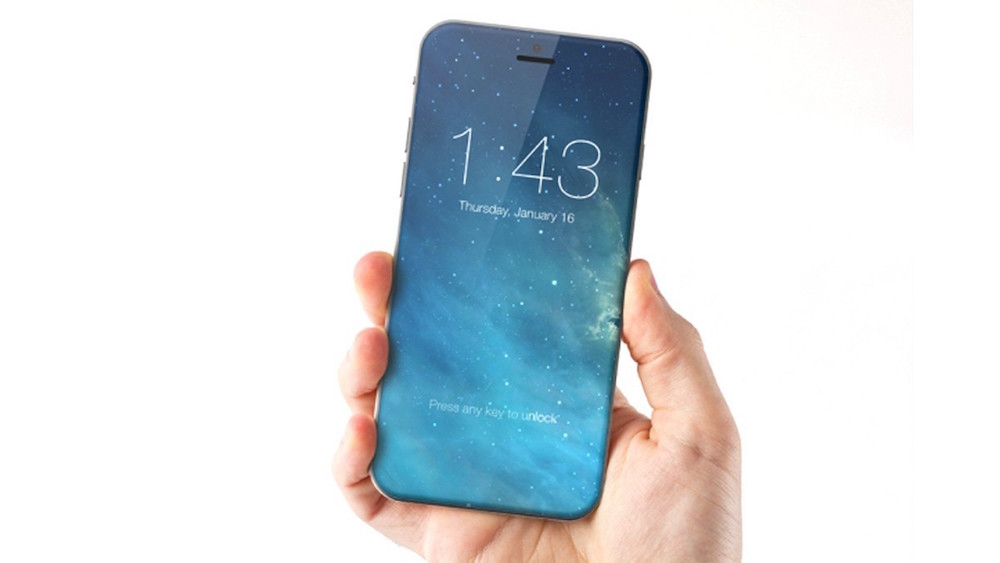 The first case: iPhone 7 Plus / iPhone 7 Pro will have OLED! (Did'nt worked)
Well, after going through all possibilities we found that OLED display is not going to be part of iPhone 7 and iPhone 7 Plus. As if now we are ready to see iPhone 8 in coming 6 months the rumours and renders of next iPhone are on its peak. We have many big rumours, some says it will have AMOLED / OLED or s7 edge kinda design but we now it will be different. However recently leaked Sandwich design with all-glass body looks interesting as no one has that kind of design ever.
Second case: Wait for iPhone 8! (Possible)
If Apple iPhone 7 Pro will not have OLED or somehow Apple is not launching a Pro variant then you have to wait for iPhone 8 which will surely have OLED display.
So, this means we still didn't have any confirmation as the phons is not official. Apple iPhone 8 / iPhone 2017 can be the smartphone which will surely give you OLED. We will update you about more details of iPhone 7 Pro and iPhone 8 display here.
You can leave you opinion and thoughts by commenting below. Before leaving make sure to give us some social signals by clicking below social buttons.